If you are looking for a great place to camp or try out a new pair of hiking boots, Starved Rock State Park Il is just the right place for you.
What is Starved Rock State Park?
Starved Rock State Park is a wilderness area on the Illinois River in the U.S. state of Illinois. It is known for its steep sandstone canyons formed by glacial meltwater. Several, including St. Louis canyon, French, and Wildcat canyons, have waterfalls. A wooded trail leads to a Lover's Leap Overlook, with views of the river and Starved Rock Dam. Park wildlife includes white-tailed deer, bald eagles, and migratory birds.
Starved Rock State Park on the Illinois River bluff in La Salle County is one of Illinois'​ most beautiful destinations. This beautiful park features 18 canyons w/ vertical walls of moss-covered stone formed by glacial meltwater.
There are so many things to do at Starved Rock State Park, so be sure to reserve a camping site for enough time to explore the entire park. With numerous canyons, over 13 trails, guided hikes, and tours offered year-round, waterfalls, natural springs, sandstone overhangs, overlooks, wildlife and so much more, you will most definitely not be bored with your time spent here. So, pack your hiking boots and come spend a few days enjoying nature at its best.
Address: 2678 E 875th Rd, Oglesby, IL 61348
Season: April 15 – October 31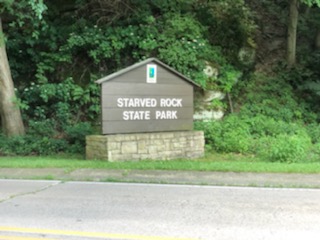 Our Visit
We recently stopped by the park during a return drive from the Wisconsin Dells. It is just a short 10-minute drive off Highway 39 to the park entrance. Once you enter the park you will find a few parking lots to handle crowds, a camping area, A really nice lodge, and conference center, and multiple hiking trails to keep you busy.
If you love to hike this park could keep you busy for quite some time with all the trails running through the park and along the bluffs overlooking the river. Surely, there are trails for all types of hikers from beginning to advance.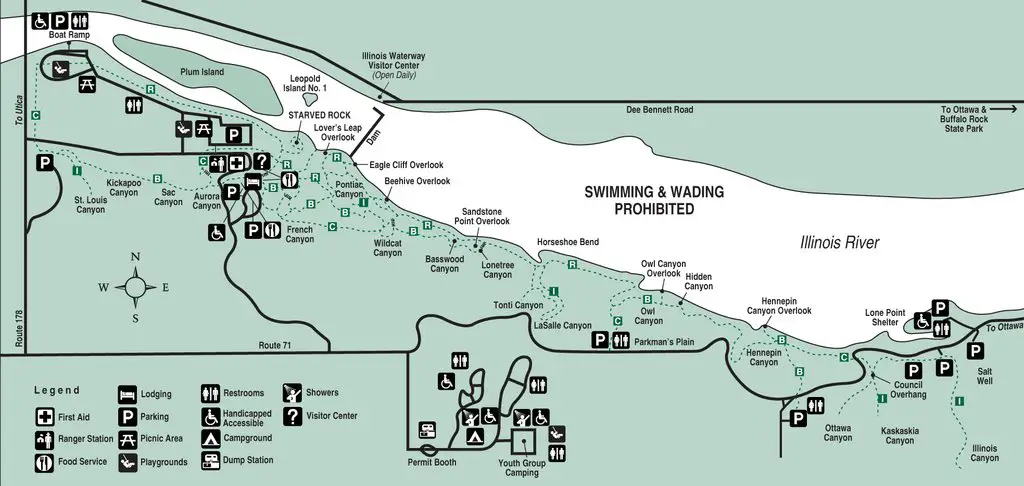 Can you camp at Starved Rock State Park Il with an RV or camper?
Yes, there are 120 campsites within the camping area for you to choose from. All the sites come equipped with a cement pad for RV or camper, an area for a tent (allowed up to 2 tents total), a picnic table, a fire pit with a grill grate on top, and electrical hook-ups. Campers are allowed up to 2 vehicles at their campsite. Water and porta-potties throughout the camping area along with 2 bathhouses.
The park does have a dump station for you to use.
The downside is the camping area is located separately from the park so a long walk is involved or driving up to the parking area if you have the ability to do so. Undoubtedly, you will want to take this into consideration when planning.
Price: $25/night and $35/night during holidays
Our hikes
When we first arrived at the park, we headed directly to the visitors center to get a map and find out a little about the park itself. It was a very nice building with restrooms, a souvenir shop with a fudge factory, and a wildlife expo featuring local wildlife in the area.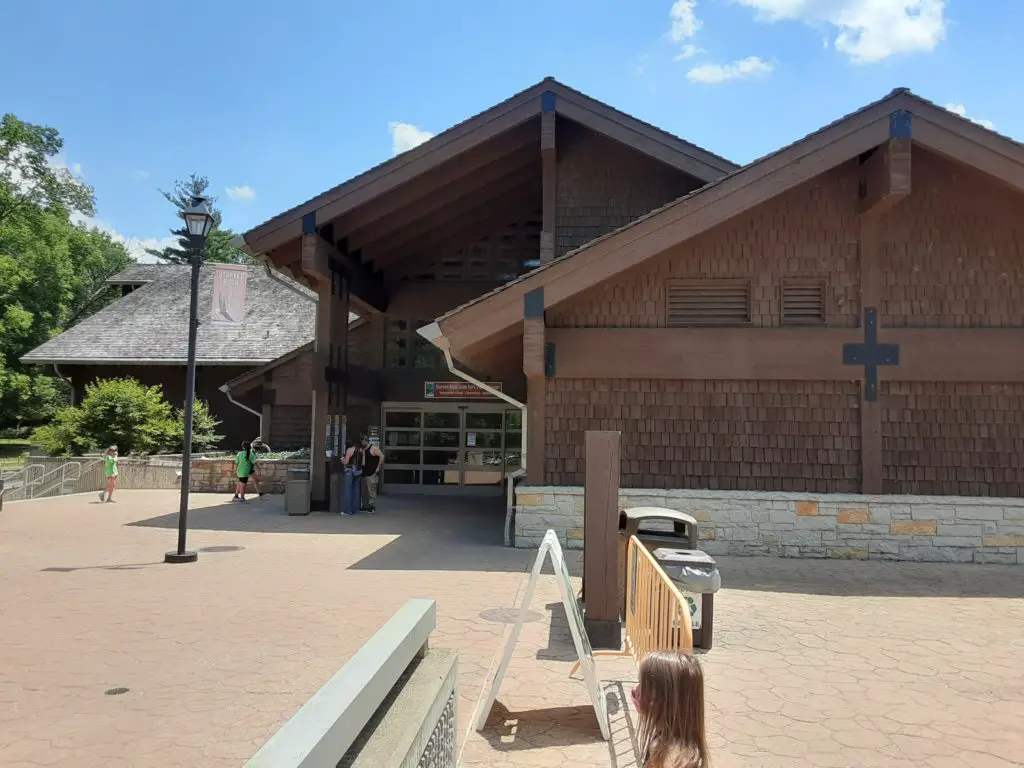 The first trail we took on was a climb up to their version of a lover's leap, 125 feet above the Illinois river looking out on the Starved Rock dam. It was not a long walk but it does have quite a few steps leading up along with some nice inclines. The trail was paved so it made for a smooth hike.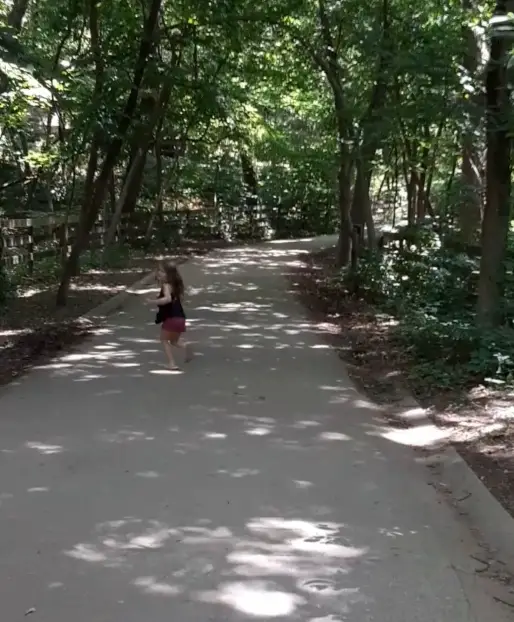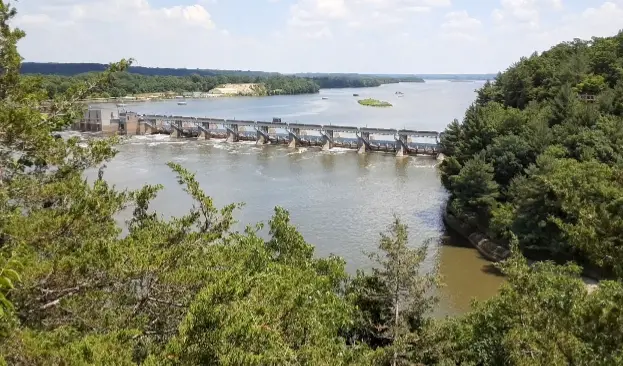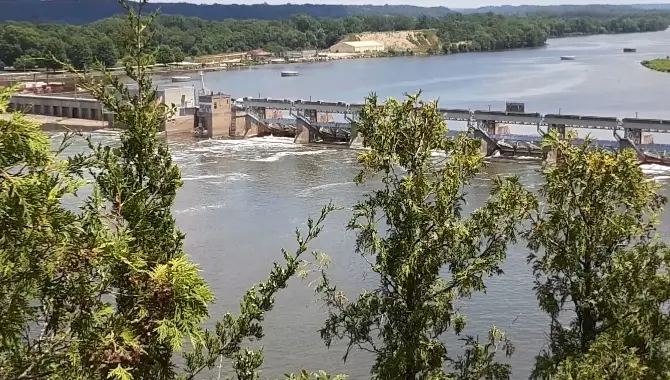 The Highlight
St. Louis canyon I believe is the most scenic area of the park
The hike from the visitor center or lodge is 1.5 miles.  For a shorter hike, you can park just south of the park entrance on Route 178 and hike 10 minutes to the canyon and falls. Spring is the best time to see the waterfall and winter also provides a unique perspective once the waterfall freezes and turns into an ice fall.
The valley was formed by a series of floods as glacial melt waters broke through moraines, sending torrents of flood water surging across the land that eventually eroded the sandstone and sedimentary rock.  If you arrive in the winter you get to experience ice falls and bald eagles from December to early March. So, Starved Rock State Park in Il has something for everyone.
Conclusion
If you are in the area this State park is definitely worth a visit. Even if you are not, plan a trip to stay a few days and hike some of the many trails this park has to offer. Reservations for camping are said to be booked out for as many as 6 months and this park can be very busy during the summer months. Make sure you plan accordingly unless you do not mind the crowds.
Bring along your hiking gear if you plan to see most of the good scenic spots in the park.
I have heard that the fall is a great time to visit with the leaves changing colors showing the large palette they have to offer.
Recent Posts for RVers
So, check out some of our other helpful blog articles
50 Most asked RV questions and the answers for them
All you need to know about your RV propane tanks
RV Insurance coverage you should know about