Our purchase as a starter RV was a 25-foot 1990 Itaska Class C. I know what you're thinking, old right? Yes, we were aware of possible issues that might arise buying a 30-year-old RV. Luckily, I am pretty handy with repairing miscellaneous odds and ends. Jack of all trades, master of none, you might say. First on the list of rebuild tasks will be an overcab rebuild.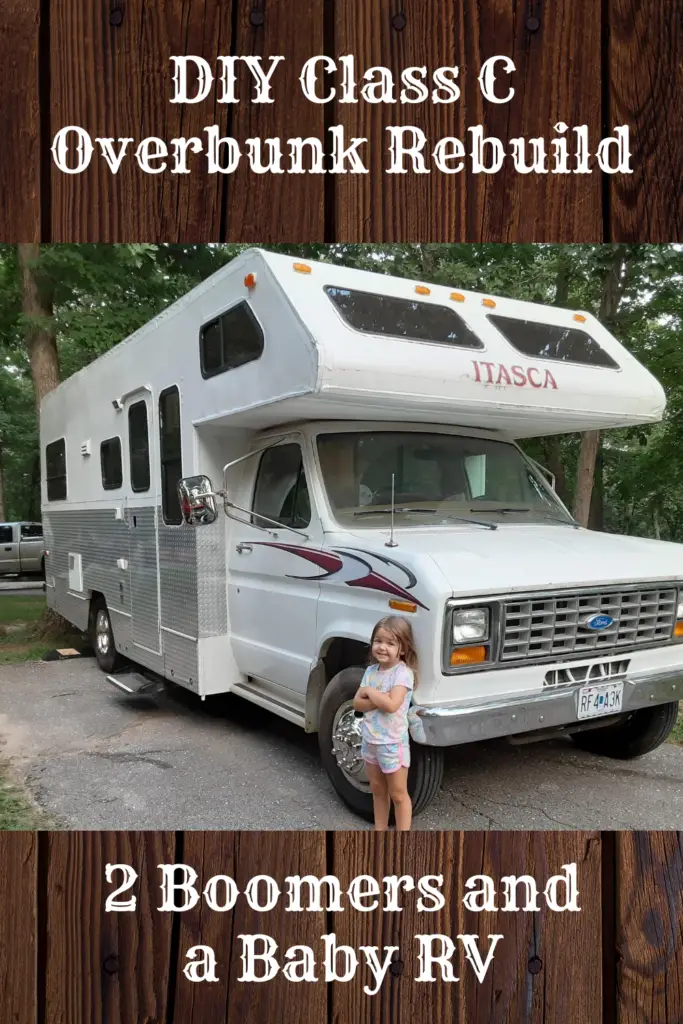 I expected some water damage but it was a little more than anticipated. Looks like it's going to be stripped down to the skin and totally reconstructed from the bottom up. Please check out the overcab bunk rebuild page for pictures and insight. As I said, I am no expert at rebuilding over cabs, but I think it will definitely be helpful to others in the same boat.
For any and all RV and Camping products, visit us at our RV shop @2 Boomer and a Baby RV
Coffee Lovers
Imagine
Close your eyes for a moment and just think about this. It's sunrise, and you roll out of your RV, morning air feels brisk, fire from the night before taking its last breath as it's trying to reignite. You find your favorite chair in the site, turn it to look out over the lake, and nestle in to relax. Birds chirping and fish jumping as the new day begins. This is what it's all about!………. Now imagine a hot cup of coffee in your hand. Life just got so much better!
Coffee Lovers, please also visit our other site @ theGRIND coffee shop