The million-dollar question always seems to be, how do I find Workamping jobs in 2023 to make money while traveling in my RV?
The steady popularity of camping has grown over the years and exploding due to the pandemic in 2020. According to Kampgrounds of America's annual North American Camping Report, 10.1 million people camped for the first time in 2020.
Covid-19 was the main reason for this growth in 2020 which is 5 times more campers than in 2019. From our research, it doesn't show any sign of slowing in 2021 and into 2022.
People have the urge to spend time with family and just get away from the daily grind or take their lives off the grid. The problem that arises is, how can I find Workamping jobs in 2023 while traveling around in an RV?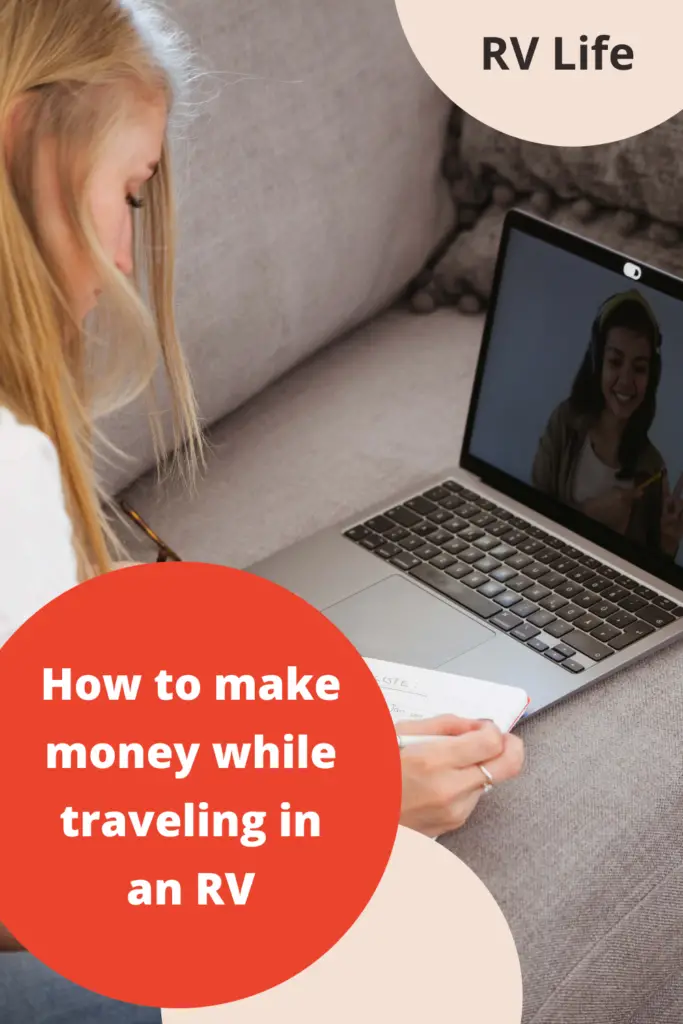 You may be one of these millions of people looking for peace and serenity by starting your full-time journey.
Then reality sets in and you realize that you still may need to have a job and bring in money to support this lifestyle.
So many have asked about making a living while still being able to travel around this beautiful country of ours.
They ask things like, How much is it going to cost me to go full-time in an RV? What can I do to make a living on the road? How can I just earn some extra cash?
Those are great questions and hopefully, I can answer these questions and give you some ideas on how to earn money while traveling in an RV. The cost of things sure isn't going down, lodging, gas, repairs, and of course that initial investment to just getting started.
If you are researching how to make money while traveling in an RV, I am guessing you are thinking of making the move. If you want to learn more about how much it costs to live full-time in an RV read here.
How to make money while traveling in an RV
10 Ways to make a living while living the full-time Lifestyle
1. Campground host
Being a campground host is one of the more popular ways to offset the cost of living in an RV full-time. You are the hotel desk clerk of the campground. camp contact at check-in, or a go-to person to assist campers.
The camp host is the middleman for the campground guests and the park staff. Camp hosts are responsible for conducting campground checks, collecting fees, and firewood sales, answering questions from the public, performing light maintenance duties, and assisting the entrance station and ranger staff as needed.
The compensation varies by state and campground but could be anywhere from $700 – $2500 a month. May even just be a free place to place your RV. Check here for opportunities in your area.
Check campground job boards for posted work
See if the campground you are staying at has available work
Workamper
2. Work in a National Park
There are many opportunities to work in more than 400 national parks and offices throughout the U.S. This could be a great fit as you get to work and play at places you most likely already want to stay.
Parks partner with communities across the country to preserve their history and create places for outdoor fun. You can choose between full-time, permanent, or just a seasonal park ranger job to get you started. Check out USAJOBS.GOV for a full listing of opportunities throughout the United States.
Wish I would have done this when I was younger
3. Start your own business
The opportunities are endless when it comes to starting a business while living full-time in an RV. Online businesses such as an ETSY store, Photographer, Copywrite, Virtual assistant, Blogger, Accounting, and Bookkeeping to just name a few.
As long as you have a trusted connection and the space available, you can do almost anything in your RV.
4. Remote job
Remote jobs have become more popular with large companies as they do not need to rent or own giant buildings to hold their employees. You may be lucky enough to already have a remote job and depending on your employer's restrictions, could be ready to hit the road. Check INDEED or MONSTER.COM for a list of remote jobs available.
5. Rent out your home
This may not be the first thing that comes to mind when you think of going full-time but may be a perfect fit for some. The idea of selling everything and hitting the road to living in an RV full-time can be scary.
Renting out your home could be the perfect solution just in case you hate camping and want to bail on the whole experience. It can also give you a place to store some items you want to hang on to without having to pay for a costly storage unit.
Check sites like AirBnB or VRBO if this is a route you are interested in.
6. Farmhand
Many farms hire short-term harvest workers to help with seasonal harvesting that needs to be done quickly. The Sugar Beet Harvest has become popular, with some people banking thousands of dollars in just a few weeks.
Expect to work long hard hours for those few weeks, but the reward could well be worth it. You can also check out Picking Jobs for other seasonal harvesting work across the country.
Sugar Beets for days!
7. Seasonal retail jobs
Most retail stores and even Amazon are in search of seasonal workers throughout the United States at certain times of the year.
Other than retail jobs you can find work seasonally at amusement parks, ski resorts, and other attractions across the country. Many also provide RV parks to use while you are working for them seasonally.
8. Affiliate marketing or FBA business
Amazon could be just the ticket for revenue while you live in your RV. They have many different things you could do such as FBA (fulfillment by Amazon), Drop Shipping, Retail Arbitrage, and Affiliate Marketing.
FBA – This is where you create or purchase products to sell on Amazon. You send your products to them and they handle a bulk of the leg work for a cut of the profit. Amazon stores the merchandise and then ships it to you once ordered.
Dropshipping – Similar to an Amazon FBA but with another company and most likely better rates.
Retail arbitrage – Retail arbitrage is buying products for a low cost from places like stores or flea markets and flipping them on Amazon for a profit.
Affiliate Marketing – This can be done via a website, blog, or YouTube channel to promote products and provide links for people to purchase. You will in turn receive a cut from the purchase at no cost to the person purchasing said product.
9. Traveling mechanic
If you are mechanically inclined and have the tools, this can be a perfect job while living full-time. Most likely you will be around many RVs and we all know too well that they often need small repairs done regularly.
Combine this with being a campground host and this could be a well-paying job for quite some time.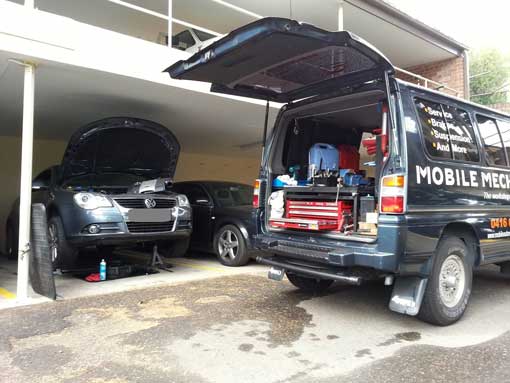 Other traveling jobs
Many medical professionals enjoy all the benefits of a traveling lifestyle and earn money working as temporary nurses, radiologists, or other medical specialists.
These people travel from one medical facility to another, where their specialized skills are needed for weeks or months, at a time.
Additionally, some full-time RVers work on a job site, in the building trades.  When the project is done, they take time off to travel, move to a new location, and begin earning money on a new project.
10. Sell goods or products
This one depends on the products you produce and the available storage of your unit. You can create products as you travel around and then stop at fairs, farmers' markets, and craft shows to display and sell your line.
This can also be combined with ETSY or your website to sell products, once purchased you can drop it at a post office to be shipped.
Other Possible Full-time RVing Jobs:
Virtual Assistant
Online Teaching – Check out sites like Outschool.com or VIPKID
Freelance Writer (reporter, blog post for hire, technical writing, business writing, editing)
Web Designer
Graphic Designer
Video Editor
Freelance (insert your skill here)
Seasonal bartender/server in a touristy area
Get paid to take online surveys
Sell goods at festivals, fairs, and RV shows
Carnival & circus work
Medical Coding
Telehealth doctor, nurse practitioner, or mental health clinician.
Traveling salesman
Essential Oils Marketer
There are plenty of opportunities out there for you to make a little extra cash or even a full-time living. You may have to get creative with it and combine several different jobs throughout the year to remain comfortable.
How to make money while traveling in an RV
Related articles about making money and still living your DREAM
Making sense of cents by Michele Schroeder-Gardner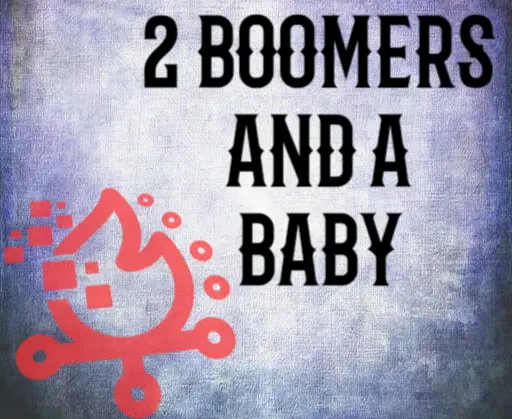 Frequently Asked Questions
Which country camps the most?
Australia tops the list with 4X+ campers than any other country. You may not think of Australia as a camping hub of the world, but they have 685 national Parks to choose from, minus being inundated with large groups of tourists.
They have some of the best off-grid camping available if your goal is to be away from civilization and be one with nature.
What age group goes RVing the most?
In 2019, the number of participants (aged six years and older) in camping amounted to approximately 41.76 million.
Those aged between 35 and 54 are the most likely to own a recreational vehicle in the US. The average RV owner in the US is 48 years old, married, and tends to travel 3 times a year.
Approximately 26 percent of campers (11.3 million participants) were children and adolescents aged between 6 and 17 years. Whereas, in 2017, young adult participants (18 to 24 years) made up about 11.2 percent of all participants.
Camping and RVing are a little different due to the need for a vehicle and a driver's license. Either way, we can see that all ages of people love to RV/Camp and the urge is just getting stronger.
There are a record number of RVs hitting the road this year, according to the RV Industry Association, that number totaled 423,628. They're estimating that the number of new recreational vehicles in 2021 could hit 502,582. That's a remarkable 20 percent or more increase in one year.
Resources
RV life, beginning the process
20 must-know questions asked by RV beginners
How to make a living as a fulltime RVer