Let the excitement begin!
We all love to travel and see what our beautiful country has to offer. I thought a list of Travel Destinations in the United States would be a great way to celebrate what we have to offer. Everything from day trips to swimming holes to weekend adventures in underwater hotels made it on the list. The USA has so much to offer and from doing this research I found more than I even realized. well, I guess that means I need to get another list started.
25 of the most unique Travel Destinations in the United States to visit and maybe stay the night
1. Thor's Well, Yachats, Oregon
Also known as the Drainpipe of the Pacific, this hole in the rock seems to drain the ocean away.
Location
Yachats, OR 97498
Contact
Website: Thor's Well
2. Wigwam Motel, San Bernardino, CA
Quirky 1949 property featuring simple, concrete tepees with free Wi-Fi, plus an outdoor pool. Remember the good ole days, before air travel was easily affordable and the Road-Trip was king?
Those days are still here at the Wigwam Motel! Originally constructed in 1949, this is the 7th and final Wigwam location in the series of similar properties first launched by developer Frank Redford in his home state of Kentucky. Situated on famed Route 66, the most famous highway of all, the Wigwam Motel is in the true American tradition of the "Roadside Attraction". So, when it comes to travel destinations in the United States, this has to be one of the most unique.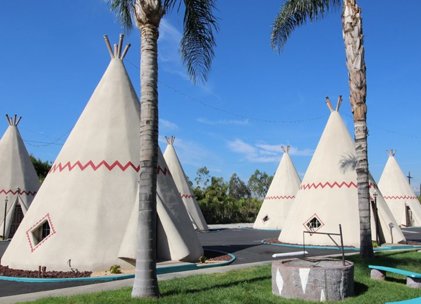 Locations
2728 W Foothill Blvd Historic Route 66, San Bernardino, CA 92376-5333
Contact
Phone: (909) 875-3005
Website: Wigwam Hotel
3. Hamilton Pool Preserve, Texas
A scenic natural swimming pool in a canyon below a 50-ft waterfall, surrounded by a grotto.
When we talk about Unique travel destinations USA, this special place is a great addition to the list.
Location
24300 Hamilton Pool Rd, Dripping Springs, TX 78620
Contact
Phone: (512) 264-2740
4. Nuclear Waste Adventure Trail, Weldon Spring, Missouri
The Weldon Spring Site Interpretive Center offers a window to the past and demonstrates the U.S. Department of Energy's commitment to the future. Exhibits address the site's history and contributions to World War II and the Cold War, remediation, and continuous monitoring and stewardship. 
This place is about 100 yards from where I went to High School back in the day. It is more of a curiosity but still needed to be on my list of Unique travel destinations USA. We talked about it a lot at school, how the radiation was in the water and soil. I think we always just thought it was more folklore than anything.
Location
7295 S Highway 94, Weldon Spring, MO 63304
Contact
 Phone: (636) 300-2601
5. Caravan – The Tiny House Hotel, Portland, Oregon
The 6 custom-designed tiny houses on wheels are set in a circle like a wagon train and feature local artwork. All have plank walls and cozy lodge décor, and feature kitchens, in-suite bathrooms, dining areas, and sleeping lofts, as well as sound machines and free Wi-Fi. Some have porches and sleep up to 4 guests.
Location
5009 NE 11th Ave, Portland, OR 97211
Contact
Phone:  (503) 288-5225
7. Fly Geyser, Nevada
Fly Geyser, also known as Fly Ranch Geyser is a small geothermal geyser located on private land in Washoe County, Nevada, about 20 miles north of Gerlach.
Situated off State Route 34 about 30 minutes north of Gerlach on the edge of the Black Rock Desert, visitors can embark on Fly Ranch nature walks, featuring a 1.5-mile loop among the historic property at its lush, spring-fed wetland ecosystem, capped off with a visit to stunning Fly Geyser itself. So beautiful, I am sure you can see why this made the list of Unique travel destinations USA.
Location
Fly Ranch, Washoe County, NV 89412
Contact
Website: Fly Geyser
8. Watkins Glen State Park, New York
Watkins Glen State Park is in the village of Watkins Glen, south of Seneca Lake in Schuyler County in New York's Finger Lakes region. The park's lower part is near the village, while the upper part is open woodland.
Location
1009 N Franklin St, Watkins Glen, NY 14891
Contact
Phone:  (607) 535-4511
9. Featherbed Railroad Bed & Breakfast, Upper Lake, CA
Set on the shore of Clear Lake, this quirky B&B is made up of 9 retired railroad cabooses and is a 13-minute walk from Hinman Park and 6 minutes walk from Laurel Beach.
The funky, freestanding units are individually decorated and come with private decks, whirlpool tubs, canopy beds, and/or cupolas. All units also feature minifridges, flat-screen TVs, and Wi-Fi.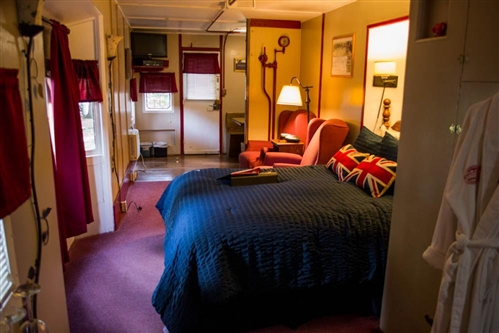 Breakfast is served in the main hall. Other amenities include a pool, a ping-pong table, and a boat dock.
Location
2870 Lakeshore Blvd, Upper Lake, CA 95485
Contact
Phone: (707) 274-8378
Website: Featherbed Railroad
10. The Roxbury, Stratton Falls, New York
Their mission is to give you a one-of-a-kind destination where you can relax, recharge, and reconnect with your sense of wonder. But most of all, They want you to have FUN. Bespoke theme rooms, suites, and fantasy cottages are constructed with details designed to delight. They are set in the lush Catskill Mountains of New York which provides the continuing restorative power of nature in every season.
Two locations, right down the road from each other, are The Roxbury at Stratton Falls and The Roxbury Motel. They are their babies, Their pride and joy, and their life. Imagine if Alice in Wonderland married Willy Wonka and set up residence in Oz. That's what they want The Roxbury Experience to be. But most of all, they want to make you smile. Hope you will come and see for yourself.
Location
48 County Highway 41 Roxbury, NY 12474
Contact
Phone: (607) 326-7200
Website: The Roxbury
11. Jules Undersea Lodge, Key Largo, Florida
Jules' Undersea Lodge is an American hotel located in Key Largo, Florida, and is the only underwater hotel in the United States. It is 30 feet deep on the ocean floor and guests have to scuba dive to get to their rooms. The hotel is located at the bottom of the Emerald Lagoon and was opened in 1986. 
Location
51 Shoreland Dr, Key Largo, FL 33037
Contact
Phone: (305) 451-2353
12. Big Sur, California
Big Sur is a rugged stretch of California's central coast between Carmel and San Simeon. Bordered to the east by the Santa Lucia Mountains and the west by the Pacific Ocean, it's traversed by narrow, 2-lane State Route 1, known for winding turns, seaside cliffs, and views of the often-misty coastline.
The sparsely populated region has numerous state parks for hiking, camping, and beachcombing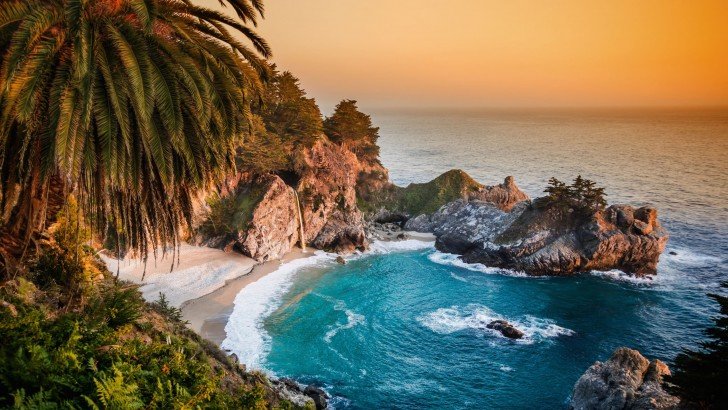 Unique travel destinations USA? Most beautiful places would be the perfect list for this California gem to be on.
Location
Sycamore Canyon Rd Big Sur, CA 93920
Contact
Website: Big Sur
13. Glass Beach, Fort Bragg, California
Glass Beach is a beach adjacent to MacKerricher State Park near Fort Bragg, California, named from a time when it was abundant with sea glass created from years of dumping garbage into an area of coastline near the northern part of the town. It is illegal to collect glass at this state park.
From Trash to Treasure
Location
MacKerricher State Park, Mendocino County, California 95437
Contact
Website: www.fortbragg.com
14. Legoland Hotel, Winter Haven, Florida
LEGOLAND® Florida Resort offers three themed accommodations options: the LEGOLAND® Florida Hotel, located 130 steps from the LEGOLAND® Florida theme park entrance, and the LEGOLAND® Beach Retreat, with beach-themed, village-style bungalows located on nearby Lake Dexter.
Location
One LEGOLAND Way, Winter Haven, FL 33884
or 6000 Cypress Gardens Boulevard, Winter Haven, FL 33884 (depending on GPS)
Contact
Phone: (888) 690-5346
15. Beckham Creek Cave Lodge, Arkansas
Ultimate Man Cave or underground She-Shed
Location
1110 NC 8641, Parthenon, AR 72666
Contact
Phone:  (870) 365-9785
16. Carhenge, Alliance, Nebraska
Carhenge is a replica of England's Stonehenge located near the city of Alliance, Nebraska, in the High Plains region of the United States.
Location
2151 Co Rd 59, Alliance, NE 69301
Contact
Phone:  (308) 762-3569
17. Treehouses Treesort, Cave Junction, Oregon
Out'n'About is a truly unique place. Part of its uniqueness has to do with that it is a homegrown and based business. There are no locks on the treehouse doors. It may not be a Ritz Hilton in the trees, but is a genuine five-star Treehouse Resort, or Treesort!
Location
300 Page Creek Rd, Cave Junction, OR 97523
Contact
Phone:  (541) 592-2208
18. Grand Prismatic Spring, Wyoming
The Grand Prismatic Spring in Yellowstone National Park is the largest hot spring in the United States, and the third largest in the world, after Frying Pan Lake in New Zealand and Boiling Lake in Dominica. It is located in the Midway Geyser Basin.
Location
Midway Geyser Basin, Yellowstone National Park, Teton County, Wyoming
Contact
Website: Yellowstone Park
19. Executions Rocks Lighthouse, NY
Execution Rocks Light is a lighthouse in the middle of Long Island Sound on the border between New Rochelle and Sands Point, New York. It stands 55 feet tall, with a white light flashing every 10 seconds. The granite tower is painted white with a brown band around the middle.
Location
Mamaroneck, NY
Contact
Phone: (215) 906-5103
20. Winchester Mystery House, San Jose, California
The Winchester Mystery House is a mansion in San Jose, California, that was once the personal residence of Sarah Winchester, the widow of firearms magnate William Wirt Winchester.
Location
525 S Winchester Blvd, San Jose, CA 95128
Contact
Phone:  (408) 247-2000
21. Dry Tortugas National Park, Florida
Dry Tortugas National Park is in the Gulf of Mexico, west of Key West, Florida. It comprises 7 islands, plus protected coral reefs. Garden Key is home to beaches and the 19th-century Fort Jefferson. Loggerhead Key has a lighthouse and sea turtles.
On nearby Loggerhead Reef, the Windjammer Wreck, the remains of an 1875 ship, is a popular dive site. Bush Key is a nesting site for seabirds like sooty terns.
Location
Dry Tortugas National Park, Key West, FL
Contact
Phone:  (305) 242-7700
22. Frying Pan Tower, Cape Fear, North Carolina
This Light Tower is a decommissioned lighthouse located on the Frying Pan Shoals approximately 39 miles southeast of Southport, North Carolina, and 32 miles from Bald Head Island, North Carolina.
Frying Pan Tower™ Eco-Tourism Adventure Weekend
$1,550.00
Come join us and enjoy serene sunrises, flaming sunsets, full moon watching, or Milky Way star gazing in a unique dark-sky environment. Relax and recline in a deck chair or gently swing in a hammock in the cool breeze on the large helipad 80' above the Atlantic Ocean below.
This seems more just plain scary to visit than being one of the Unique travel destinations USA. It is definitely unique though and piqued my interest when I was reading about its history.
Location
Off the coast of North Carolina
Contact
Website; Frying Pan Tower

23. Winvian Farm, Litchfield Hills, Connecticut
Set on 113 wooded acres in the Litchfield Hills, this rustic-chic hotel occupies quaint farm cottages and buildings. It's 4.3 miles from the town of Litchfield.
The upscale, individually decorated cottages, most with woodsy-chic decor, include patios or screened porches, whirlpool tubs, and fireplaces, as well as Wi-Fi, loaner bikes, and coffeemakers. A quirky treehouse and a converted 1968 helicopter are also available.
Amenities include a spa and seasonal activities such as cooking classes or horseback riding. An elegant farm-to-table restaurant serves produce from the hotel's gardens. Cooked breakfast and parking are available.
This one has to be one of the most unique travel destinations, living in a helicopter hotel.
Location
155 Alain White Rd, Morris, CT 06763
Contact
Phone: (860) 567-9600
24. Amargosa Opera House Hotel, Death Valley, California
In a Spanish Colonial–style complex dating from the mid-1920s, this eclectic hotel and performing arts venue is 30 miles from Death Valley National Park.
Down-to-earth rooms provide complimentary Wi-Fi. Many also feature colorful wall murals.
Amenities include a casual, retro-style cafe and a quaint opera house lined with frescoes. Pets are welcome by prior arrangement.
Location
608 Death Valley Jct, Death Valley, CA 92328
Contact
Phone:  (760) 852-4441
Website: Amargosa Hotel
25. Meadow Run Natural Waterslides, Pennsylvania
A floor of sandstone rock provides the base from which to enjoy and marvel at Meadow Run's perfectly chiseled channels through the rock forming a fast-moving and curving natural waterslide that ends in a deep pool of water.
While during the summer the current is often just right for daredevils to take on the slides, in spring and winter the water pounds through the channel at such a velocity at times that you can't imagine anyone surviving the ride without being pulverized by the end.
This area is gorgeous in all seasons with Meadow Run surrounded by moss-covered rock formations and rhododendrons and shaded by many Eastern Hemlocks. A staircase provides easy access to visitors of all ages and the rock floor doubles as the Meadow Run Trail leading to more scenery either upstream or downstream toward Meadow Run's confluence with the Youghiogheny River.
Location
PA-381, Ohiopyle, PA 15470
Contact
Phone: (724) 329-8591
Conclusion
As you have seen there are so many unique, strange and beautiful places to visit and spend the night across our country. This is just the tip of the iceberg and many I have never even heard of.
Hopefully, this list will give you a few ideas of some places you might be interested in visiting. If you know of a gem that my readers would love to see, please leave a comment below and I can add it to this article or a future article if I get enough feedback.
As always, just get out there and explore this amazing and beautiful country of ours.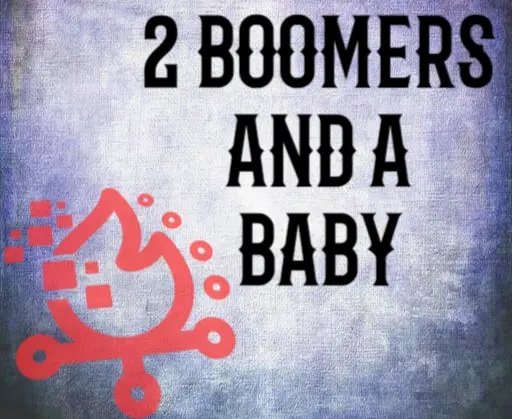 Unique travel destinations USA
Recent Posts
17 State parks that are just as beautiful as some National parks